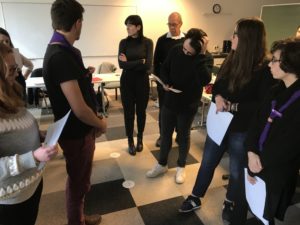 The project ended in February – but the products are of course still accessible and can and should be used. The training offer also remains – as a KA1 offer.
One important element of the Job Bridge approach is the training course addressing volunteering facilitators. The aim of the course is to bring about the concept of validation and competence oriented learning to facilitators of volunteering actions. It seeks to enable them to further develop their offers and activities into learning experiences that make a difference also in the career pathways of the volunteers.
The Job Bridge consortium has turned the course that was piloted in February 2020 with 22 participants in a KA1 course and has already scheduled three courses for autumn 2021 and early 2022 – in the hope that travel will be possible again then.
Please find all information here.