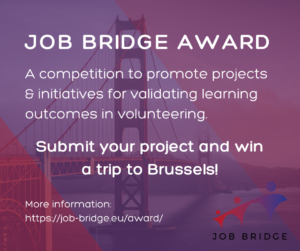 Are you working with volunteers? Do you support them in validating their competences acquired, or do you have an innovative idea?
If you answer positively to these questions, Job Bridge European Award is for you!
We want you to be creative and present your learning projects in an innovative way. All ideas should take into account competences' dimensions. The two best contributions will be invited to the Award Ceremony in Brussels (Belgium) on 3rd November 2020.
Find out more here!